Building fun, one creation at a time…
Welcome to Camp!
Inventive Builder is a summer camp for kids ages
4 - 14. Our camp is designed for kids who love to create, build, and discover using LEGO
®
sets and bricks. Join us this summer! We offer two locations: Winston-Salem and Hickory NC.

The week for builders age 4 and 5 includes age appropriate LEGO
®
lessons and LEGO
®
sets with plenty of instructors to help with building. There are also thousands of free build LEGO
®
pieces for imaginative play. We focus on creating a fun, friendly and caring environment for our youngest LEGO
®
builders.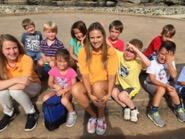 Kids age 6 - 9 will create from our extensive free build LEGO
®
bricks/elements and will construct LEGO
®
sets of their choice from any of our available sets. Star Wars, City, Chima, Creator, Technic, Pirates, they're all there, plus many more! Lessons will incorporate architectural/design principles to spark fun and creativity.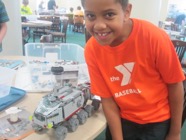 Builders age 10 to 14 will construct LEGO
®
builds with the opportunity to execute designs utilizing architectural and structural principles. There are also hundreds of LEGO
®
sets for the more advanced builder to create inventive and complex creations. Lessons are offered in architecture and design.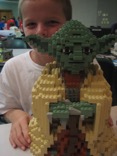 For a fun behind-the-scenes look into our summer camps, follow us on Instagram @inventivebuilderlegocamp



The camp utilizes
LEGO
®
and MINDSTORMS
®
products but is not affiliated with the
LEGO
®
Company in any way.